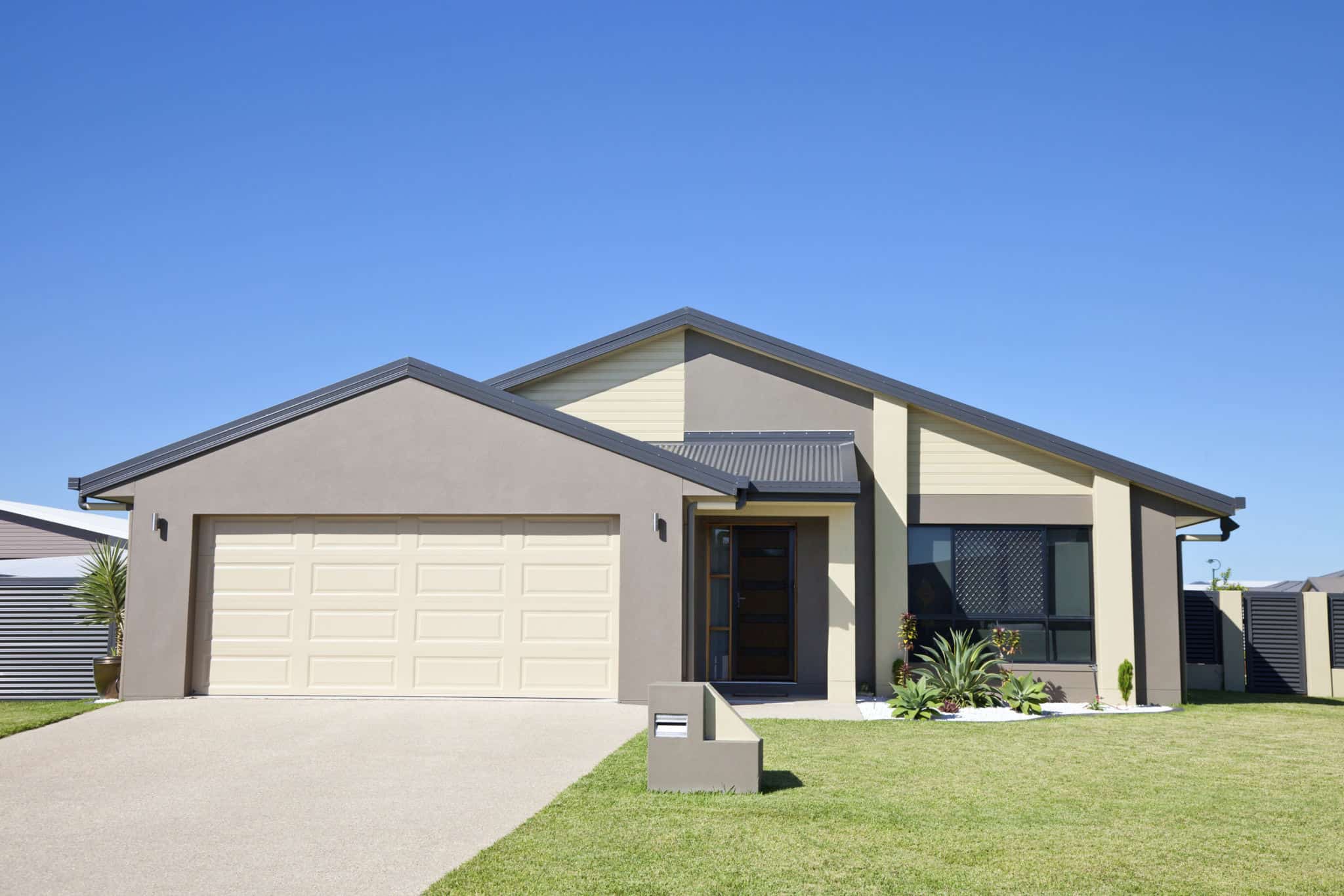 GARAGE DOOR REPAIR BAYTOWN, TX
GARAGE DOOR REPAIR BAYTOWN, TX
Have a garage door problem at your home or business?  We're a step ahead of the rest with quality garage door repair and installation services at economical prices.  Even if your garage isn't filled with luxury vehicles or a home office it's still a big security risk.  And malfunctioning garage door openers can be a significant safety hazard.  Whether you need a garage door repair or a new garage door we have you covered with a free in-home estimate.  We offer prompt 60-minute emergency services as well as scheduled garage door repair Baytown, TX work, and its surrounding areas.

La Marque Garage Door Center is all about providing you with the best garage door service. This is why our team is available 24/7 for unquestionable reliability! First, we diagnose your garage door problem. The on-site estimate is on us. Next, we schedule the repair according to your convenient time, and also the supply's availability. We always consider when it's best to do garage door repairs.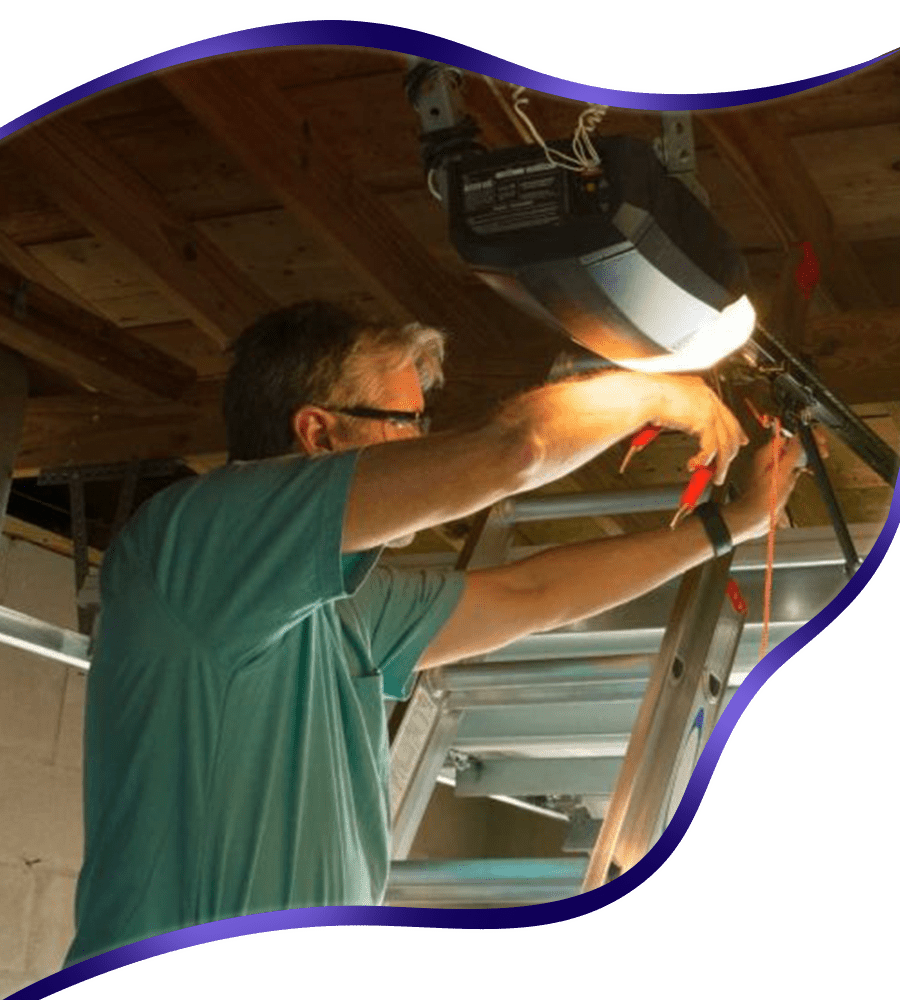 Finest Garage Door Installation in baytown, TX
---
Here at La Marque Garage Door Center, we are always up-to-date with the latest garage door trends. What's more, we understand how garage door upgrades can make a difference in your daily life. So if you want upgrades or new features on your garage doors, call our team. All your custom garage door maintenance and repair needs are met here!
With our expertise in garage door installation, garage door opener repair, spring replacement, and general maintenance, your investment will be fully functional for years. So don't hesitate to call us today for any garage door repair Baytown, TX needs.
Call Our Sales Team On (409) 207-9506
Mondays to Sundays 8 AM – 10 PM
SERVICE AREAS
NEIGHBORHOODS
Goose Creek, Baybrook Place, Allenbrook, Central Heights, Pinehurst, Whispering Pines, Ridgewood, Milby Dale, East Baytown, Woodlawn, Oakwood, Glen Meadow, Trestlers Of Baytown, Lee Heights, Southwest, Pelly, Baytown Heights, Lawndell, Inland Center, Sweeney, Wright, Britton Cravens, Middletown, Country Club Oaks, Quail Hollow, Rosille, School Courts, Brownwood, Pringle, Plumwood, Bramor, Morrell Park, Briarcreek, Walnut Ridge, Shady Hill Villa, Market Street Courts
TOP SIGHTS
RESTAURANTS
El Sinaloense, Hibachi Grill & Buffet Restaurant, Nara Thai Baytown, Outback Steakhouse, Black Bayou, Cracker Barrel Old Country Store, Shawarma In Town, Mambo Seafood, Rooster's, El Toro Mexican Restaurant, Pipeline Grill, Olive Garden Italian Restaurant, Baytown Seafood Restaurant & Market, Texas Roadhouse, Thibodeaux's Cajun Food, Saltgrass Steak House, Cheddar's Scratch Kitchen, IHOP, Waffle House, O'Neals Sportsbar & Grill On the Water
HOTELS
Baymont by Wyndham Baytown, Staybridge Suites Houston East – Baytown, an IHG Hotel, Comfort Suites Baytown I – 10, Scottish Inns & Suites – Baytown East, Deluxe Inn, WoodSpring Suites Houston Baytown, Days Inn by Wyndham Baytown East, SpringHill Suites by Marriott Houston Baytown, Holiday Inn Express & Suites Houston East – Baytown, an IHG Hotel, TownePlace Suites by Marriott Houston Baytown, Palace Inn Baytown @ TX-330 Spur & Rollingbrook, Red Roof Inn Baytown, Candlewood Suites Baytown, an IHG Hotel, Americas Best Value Inn, Best Western Plus Executive Residency Baytown, Quality Inn Baytown – Houston East, Surestay Hotel By Best Western 802 Park Street Baytown TX 77520, Extended Stay America Baytown, Hampton Inn Houston/Baytown, Hilton Garden Inn Houston-Baytown
TRANSITS
Bay Area Park & Ride, Norman R Miller, Wallport Transit Xpress, Tidewater Transit, On My Way, Spencer. Shaver., S & K Transportation, Patterson, W Bayshore Dr & Jackson Ave, Harris County Transit, Echegoyen Transport, Belt Way Transport, Slay Transportation Co., Inc., Greyhound: Bus Stop, Houston Baytown, Baytown (E), Goose Creek CISD Transportation Facility, Manitowoc, Baytown Park & Ride, Bus Stop
PHARMACIES
Kroger Pharmacy, H-E-B Pharmacy, Walmart Pharmacy, Redi Med Pharmacy LLC, Walgreens Pharmacy, CVS, Woodlawn Pharmacy, CVS Pharmacy, GR Cure Pharmacy, Walgreens Pharmacy, Blue Ribbon Pharmacy, Birdsongs Pharmacy, CVS Pharmacy, Wellness Pharmacy, Walgreens Pharmacy, Southside Pharmacy 10, Walgreens Pharmacy, Kroger Pharmacy, Walgreens, CVS Pharmacy
BANKS
Amegy Bank ATM, Bank of America ATM (Drive-thru), Beacon Federal Credit Union, Woodforest National Bank, Frost Bank, Woodforest National Bank, TDECU Baytown, First Convenience Bank, CommunityBank of Texas, PNC Bank, Chase Bank, Wells Fargo Bank, Capital Bank, Bank of America (with Drive-thru ATM), Amegy Bank of Texas, Amegy Bank, First Convenience Bank, Texas First Bank, Chase Bank, Amegy Bank
LOCAL GOVERNMENT
Texas Department of Public Safety, Baytown Justice of the Peace, Baytown Fire & Rescue Services, Beach City City Office, Harris County Constable's Office, Baytown Information Technology, Chambers County Cedar Bayou Annex, Baytown City Radio Shop, Harris County Community Supervision, Baytown Purchasing Department, Baytown Traffic Control Oper, Texas Human Service Department, Baytown City Clerk, Baytown 911 Center, Planning Department, Baytown City Prosecutor, Texas Legislative Council, Harris County Commissioner, Baytown Engineering, Baytown City Office
Magdalene Niner
July 24, 2022.
The day I got my garage door off track was the worst. But the experts at La Marque Garage Door Center made it quick and easy to get everything taken care of, so now I consider them my first go-to for any garage door repairs, and they're like an old friend my family can always count on!
Anita Meier
July 23, 2022.
Garage door sensors fixed in minutes, got time to spray some lubrication too. Great job from their garage door pros - La Marque Garage Door Center got a regular customer with our family!
Richard Lewis
July 20, 2022.
We are thankful to La Marque Garage Door Center for their excellent service and dedication that went beyond our expectations! Got us out of a jam when we needed it most, with the latest LiftMaster type opener suits perfect on its functional features. You should definitely give this company a call they're so reliable!
Gracie Weston
July 19, 2022.
La Marque Garage Door Center is the answer to all my garage door needs! They are very clear on quotes, warranty coverage and upfront costs. The new motor and belt drive I ordered were premium quality and they were worth every penny because they work like brand new now--solves our issues once again thanks a lot you guys!
It's always satisfying when you can get problems resolved in a timely manner, and thats exactly what La Marque Garage Door Center can offer business owners. our warehouse's rollup doors get their 6-month checks and tuneups. Always nicely done, very efficient trained professionals! Highly recommended service!
Evelyn Reyes
July 15, 2022.
La Marque Garage Door Center always come to our aid fast and provide great deals for services. I never have to worry about my garage door again because these pros know how important thorough garage door maintenance is! Love their work.
La Marque Garage Door Center is a crucial service to call especially if your springs are torn up or something else goes wrong in your garage doors! Just like our experience, had a broken torsion but they arrived very early the next morning to remove the old one and install the new spring. Awesome work from this team!
Thanks thanks thanks!!! My broken spring was a cause for panic but I called La Marque Garage Door Center and they got a technician sent my way fast. Everything was fixed nicely, I didn't worry anymore. Appreciate the hard work from the team and the customer service!
Ralph Hudson
July 10, 2022.
La Marque Garage Door Center is awesome to work with! They came out the day after I called them, installed my new opener 1 day later. Excellent customer service, efficient supplying, and they did the installation wonderfully. Great job overall.
Erica Gorden
July 10, 2022.
They fixed the stuck garage door during this one weekend, and we appreciate them for that! Fast response and reasonable price point for labor and parts, we recommend La Marque Garage Door Center to homeowners here!
Why Choose our garage door repair BAYTOWN, tx?
La Marque Garage Door Center has a team of garage door service techs ready to answer your call. We have the proper training and certifications to diagnose and fix overhead garage door repair problems. Through education and experience. Our crew is confident in servicing most makes and models of garage doors that are on the market now. You will have the highest standard of garage door service with us – without the overly steep rates. Our goal is to provide garage door repair Baytown, TX solutions that are the most suitable for your property and your immediate needs!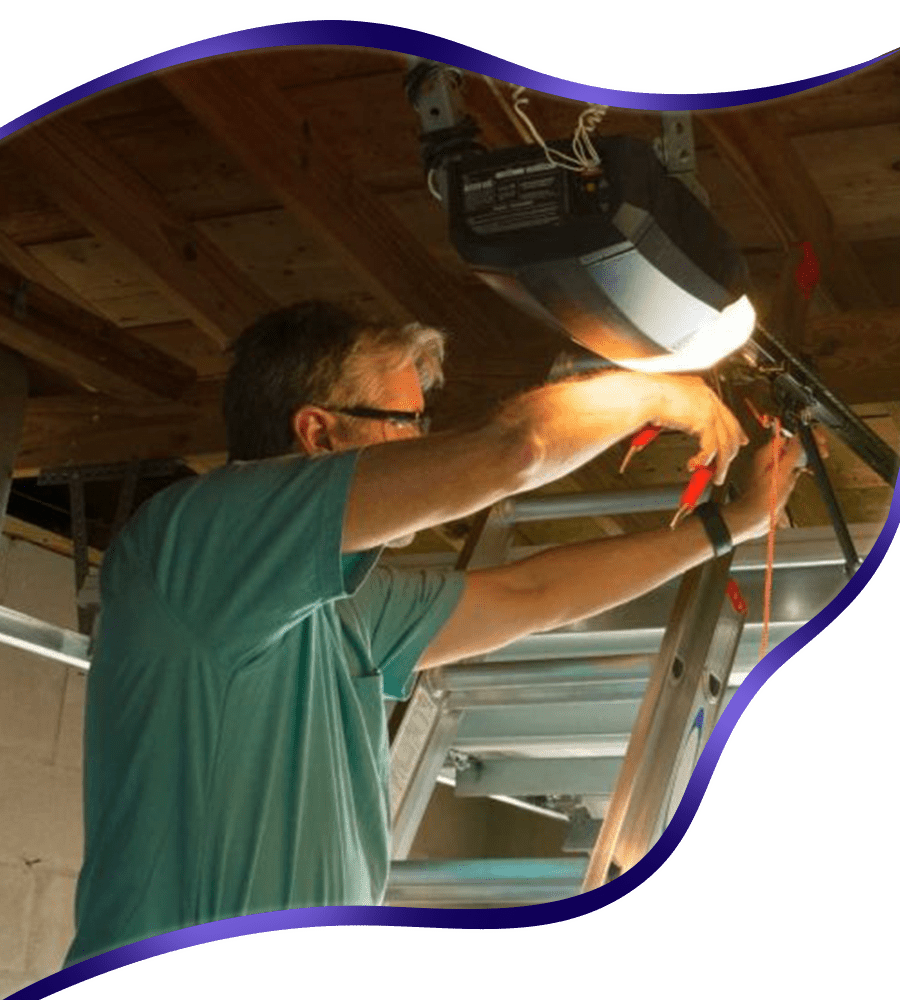 WE PROVIDE 100% CUSTOMER SATISFACTION
Let La Marque Garage Door Center. assist you in garage door repair Baytown, TX concerns. We are a local garage door company that's been servicing the area for 10 years now, and we pride ourselves on providing the highest standard of work for both residential and commercial garage door projects. Our team can handle installation, tune-ups, and major garage door repairs. We've got the right set of skills and equipment to make your garage door repair accessible, affordable, and efficient for you.